Greenwave Water Filters & Air Purifiers
Drinking water purifier, shower filter, Blueair and more

10% off Greenwave branded water filters and 15% off Blueair air filters and 10% filter replacements
Rm 1206, East Tower, 95 Fangdi Plaza, Huangpu District
Contact: David Wang
Mobile: 136-2193-5343
Email: service@greenwavechina.cn
www.greenwavechina.cn
---

Jim Wu Gallery
We have been running frame business for 22 years and specilizing in frame services and Chinese art. We can frame any type of artwork. We are happy to be a SEA Member Discount partner. We are happy to offer a 5% discount to SEA Members. Please present your card at time of order.
Address: 81# Chang Le Road, (nearby Chen Duo Nan Road) 长乐路81号 近成都南路
Tel & Wechat: 13061639607
---

Little Dragon
5% discount off from the original list price and a complimentary pillow with a purchase of a set of furniture
Unit 305, 3/F
Ferguson Lane
No.378 Wukang Lu
House 48-1
No.7888 Humin Lu
Contact: Eliza Sun
Phone | Wechat : 136-8184-1881
Email: info@little-dragon-sofa.com
www.little-dragon-sofa.com
---

LuShan Framing & Interiors
20% discount on framing to SEA members
Contact: Sonny Gao
2003 Hami Lu, Changning district, shanghai
Phone: 021- 6281 7130
email: gaosonny@hotmail.com
www.carolwolfson.com/lu-shan/
---


PR Home Furniture
Visit their Pudong showroom to customize your own furniture.
10% discount with a valid SEA membership card
3rd Floor , Building No.8, No. 1 YanjiaQiao road , ( at the end of yanzhong road) , PuDong District
上海浦东新区严家桥1号8号楼3楼(宏慧-音悦湾,靠近杨高南路、严杨路开到底往左转就到) 200125
Phone: 5228-9253 (Anastasia )
Email: info@pr-home.com
www.pr-home.com
---

Renaud Air
Renaud Air has been helping people live free from the dangers of indoor pollutants, contaminants and allergens by providing the most cutting-edge technology brands on the market and backing it with limited lifetime warranties and the best customer service in the industry.
SEA member discounts:
15% on Medic Filter air purifiers
10% on Medic Filter replacement filters for Medic Filter, Alen & Blueair
Website:
www.renaudair.cn
Phone number: 13761639152 or 4009203910
WeChat official account: (see attached QR code)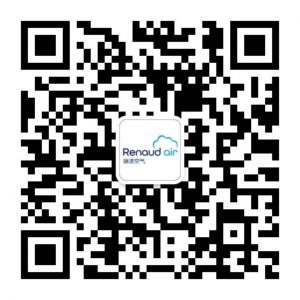 ---

The Shanghai Gift Company
The Shanghai Gift company is proud to offer SEA members a free ReKindled Candle during the member's birthday month. Each hand-poured ReKindled candle is made with 100% soy wax and imported oils to ensure a clean burn for your home and family. Please contact the Shanghai Gift Company via their QR code to receive your small glass jar candle during your birthday month.* Pick up at the next SEA coffee morning or Studio 5 only, showing your member card and passport. Scent options will be limited to what is available at the time. *Offer applies only during your birthday month and cannot be extended or collected early. Limit one candle per household per calendar year.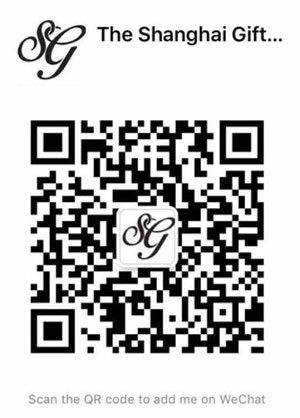 ---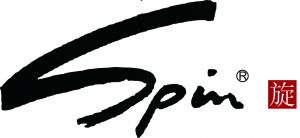 Spin is an industrial chic shop selling contemporary ceramics of their own design. The modern designs, made in China's ancient ceramics capital, Jingdezhen, make great gifts.
Discount for SEA members: 10% off all items
Address: 1F Bldg D2, 5i Center II, 538 Hutai-zhi-Road, Shanghai
Business hours: 11 a.m. to 7 p.m everyday except Chinese New Year Vocations
Tel: 021-62792545
Email: spinceramics@126.com
Wechat: SpinCeramics
---

T Square Furniture & Decor

屉方家居

Vintage and nouveaux style Chinese furniture, home furnishings and accessories with contemporary accents. T Square is able to create customized furniture.
15% discount on all products with a valid SEA membership card
No. 28, Lane 95, Wu Yi Lu, Changning District
Phone: 6222-7380
Mobile: 138-1837-3969
Wechat: Tsquarefurniture
Email: Tsquare_furniture@163.com
www.t2furniture.com
---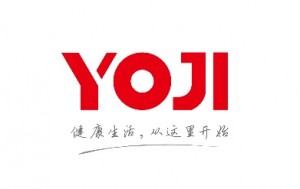 YOJI
A health-caring brand, founded in 2007, which sells various health-caring products.
15% to 25% off various Blueair purifiers and filters
Contact: Zoel Ma
Phone: 152–0127-1750
Email: zoel.ma@hiyoji.com
WeChat: victor-ru
Save
Save
Save
Save
Save