Enjoy a holiday in nature. The lush green hills of Tonglu in Zhejiang province are known for their outstanding natural beauty. We have reserved the whole property of the Hidden House for our group, which is nestled in a picturesque valley where there are very few neighbors and scattered farmlands. Enjoy the slow pace of life, play cards or chat with friends over a glass of wine next to a cast-iron fireplace. For the active, the nearby mountains offer hiking and biking routes. And in the evening, you can relax under the starry sky. Enjoy a weekend away from Shanghai recharging in the fresh air of Tonglu.
*Click "Tonglu" for more details.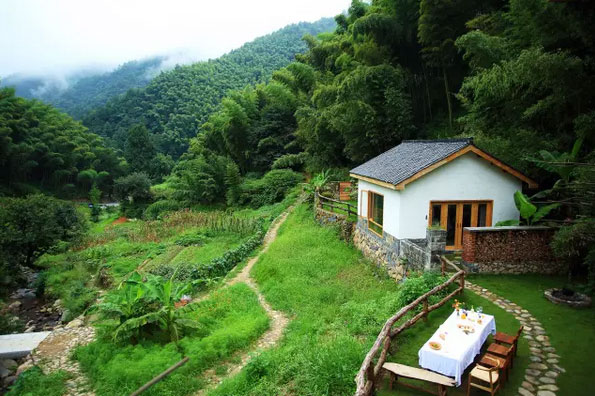 Depart:
Saturday, May 19
Return:
Monday, May 21
Please email travel@seashanghai.org by May 10, under subject type "The Hidden House" and include your membership number, mobile phone number, and roommate if applicable. Reservation closing date is May 10 or when trip is fully subscribed. SEA coordinators are Kathy Fry, mobile: 182 2192 4306 and Beth Howder, wechat: bethhowder.