Australia Expat Travel
Plan and book fantastic holidays in Australia and New Zealand. Local knowledge. Trusted advice and service since 2004.
Ask for our 25+ popular trip itineraries. AUD $50 off our Consultancy Fee for SEA members.
WeChat: vickibaensch
WhatsApp: +61 439 204084
Email: vicki@ausxpattravel.com.au
www.ausxpattravel.com.au
---


ChinaBase Travel
10% member discounts on all ChinaBase Promotion tours:
http://www.chinabasetravel.com/type/short-breaks/
Room 1220, Fortune Times Square
1438 Shaanxi Bei Lu
Contact: Mrs. Christy Chen Moeller
Phone: 6212-5291
Email: tour@chinabasetravel.com
WeChat: chinabase_travel
www.chinabasetravel.com
---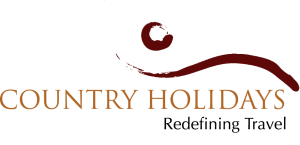 Country Holidays
A guide can make or break a holiday experience. A good guide not only brings out the best in a destination but provides insightful knowledge for the curious and delivers what you want even before you know you want it. A voyage with Country Holidays delves below the surface to bring you to the heart of a destination.It's the unexpected unique experiences that make a journey unforgettable. See, hear, touch and smell the places you are visiting by immersing yourself in the local culture. Let us help you plan your next adventure.

Package Tour – RMB 350 per person per booking discount for SEA members
this discount is only available for package tours for more than 3 days on a private basis, not applicable for air ticket booking or on SEA group departures.
Website:www.countryholidays.com.cn
Email:enquiries@countryholidays.com.cnWechat: CountryHolidaysSH
---

Eating Adventures Food Tours
10% off the standard ticket price
Contact: Wai
Mobile: 186-8838-0352
Email: info@eatingadventures.com
www.eatingadventures.com
---

Lost Plate
We are a food adventure! Our top-rated food tours get you off the beaten path, truly away from tourists, to eat where the locals eat. We take small groups to hidden, family-run shops where you can see your food being made and learn about the people that are making it. All while enjoying unlimited food & beer and zooming around small streets & alleyways to eat the most authentic food at the most local places.
We are offering SEA members a 10% discount off your total booking for any of our tours!
To make a booking via international credit card, please visit our website and select Book Now. During the payment step of the booking process, simply select "Add Promo code / Voucher" and enter the code <SEAmember> to enjoy the discount. If you would like to pay using WeChat or Alipay, please add us on WeChat for instructions.
Lost Plate is currently in Beijing, Chengdu, Shanghai & Xi'an in China, Phnom Penh, Cambodia and Portland, Oregon! To find out more about us, check out our website at
www.lostplate.com, follow us on WeChat at 'Lostplate' or call +86 156 9210 9030.
We look forward to eating with you soon! Stay hungry!
---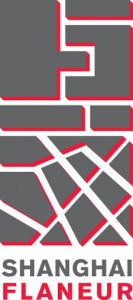 SHANGHAI FLANEUR
Walks, Talks, Learning Programs in the City on the City offered by CONSTELLATIONS
20% discount for SEA members, free for kids under 6. Minimum cost for one group walk is RMB 3,000
Constellations (Shanghai)
Shaanxi Nan Lu, Lane 550, No. 25, Unit H2
上海市陕西南路550弄25号 H2号办公室 邮编
Contact: CHEN Yanling
Phone: 3428-2101
Mobile: 138-1892-2040
Email: publicwalks@shanghai-flaneur.com
www.shanghai-flaneur.com
---

Shangri-La Pudong
Receive a complimentary room upgrade when booking a weekend rate plus late checkout until 4pm
Contact: Stella Gu, Communications Director
Mobile: 186-2161-3265
Email: stella.gu@shangri-la.com
---

Untour Shanghai
UnTour Shanghai is an urban adventure tourism company specializing in culinary tours
RMB 50 discount per ticket for SEA members
Email info@untourfoodtours.com with valid SEA card info to receive the discount code
www.untourfoodtours.com
---


YohoGuide
YohoGuide focuses on Day Tours and Overnight Tours close to Shanghai – "Jiang Nan" area
Day Tour – RMB 50 discount for SEA members
Overnight Tour – RMB 100 discount for SEA members
Contact: Cai Yixin
Mobile: 189-1765-9228
Email: yohoguide@189.cn
www.yoho-guide.com
---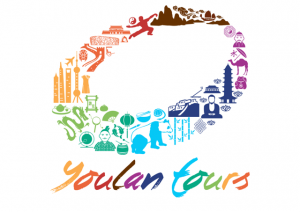 Youlan Tours
Youlan Tours offers classic private tours and off-the-track trips to remote locations in China
5%off on ground services on any travel package (flight/train+hotel+ground services) and 5% off on our luxury cruise on the Yangtze River. Must state SEA membership upon initial contact with Youlan Tours for offer to be valid. Cannot be combined with other deals, offers or promotions.
Click here to learn more:
Youlan Tours Catalogue
5-star cruise on Yangtze river
Contact: Irene Baró
Mobile: 138-1799-7614
Email: ibaro@youlantours.com
WeChat: Youlan Tours
www.youlantours.com/en/
5% off on ground services in Tibet on private tours packages (flight/train+hotel+ground services)