---
Beauty and Relaxation
---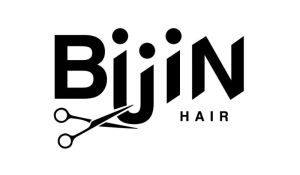 Bijin Hair
Hair Salon
10% discount for SEA members
Hilton Hotel
250 Huashan Lu 4/F
Phone: 6249-7228
---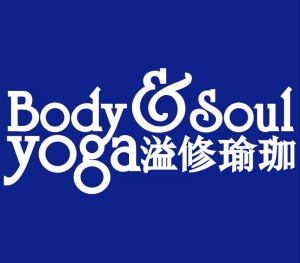 Body & Soul Yoga
20% discount for SEA members
1) Changhua Road Center: 33 Changhua Lu, between Xinzha Lu and Wuding Lu (metro line 2 to West Nanjing Road exit 1, metro line 12 to West Nanjing Road exit 14, metro lines 7 or 13 to Changshou Road) 昌化路33号,新闸路和武定路之间
Phone: 5213-8366
2) Maoming Road Center: 148 North Maoming Road 5/F (next to Chairman Mao Historic House) 茂名北路148号5楼南部
Phone: 3218-0009
3) Lujiazui Center: Mandarin Oriental Hotel Residence Building LG06, 111 South Pudong Road (metro line 2 to Lujiazui, exit 2/3) 浦东南路111号文华东方酒店公寓楼LG06
Phone: 5010-6269
Contact: Jordan at 139-1851-4667 or Cindy at 135-2462-8912
Email: service@bnsyoga.com
www.bnsyoga.com
---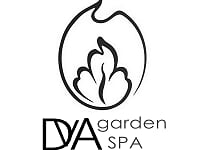 Diva Life
266 Ruijin Er Lu, near Taikang Lu
---


Floatasian
20% OFF on first float session (488 RMB original price for first time float; 390 RMB after discount)
Unit A, 2nd Floor, Building 5, 288 Dagu Lu, near Chengdu Bei Lu
上海市黄浦区大沽路288号, 大沽庭, 5号楼, 2层, A室 (靠近成都北路)
Contact: Theodor Martin
Phone: 6385-5189
WeChat: piaofudao
Email: info@floatasian.com
www.floatasian.cn
---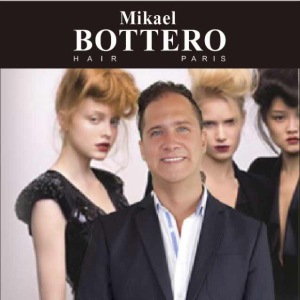 Mikael Bottero
French Master Color and Hairdresser
15% discount on all hair services for first time SEA customers with a valid SEA card
RMB 148 for blowdry styling with tanning session
Himalayas Center B2/120
869 YingHua Lu
near Kerry Parkside Center, Pudong
Mobile: 138-1746-8127
WeChat: mikaelshanghai
Email: Mikaelbottero@icloud.com

Shangri-La Pudong
15% discount on all treatments (excluding promotion and retail)
Contact: Stella Gu, Communications Director
Mobile: 186-2161-3265
Email: stella.gu@shangri-la.com
---

Single Medical Aesthetics
15% off all aesthetic services (including Botox and dermatology laser)
10% off clinical dermatology products (including Skin Ceutical, Neo Strata, and AQ Skin Solution)
Room 202A No.285 Jianguo Xi Road Xuhui Shanghai
Phone: 021-64330056, +8618317038662
Email: info@singlemedical.com
www.singlemedical.com
---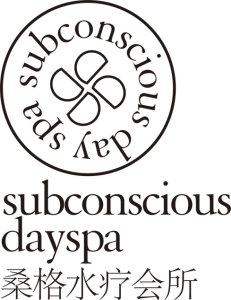 Subconscious Day Spa
5% discount on all treatments
Three Puxi locations:
183 Fumin Lu, Phone: 6415-0636
458 Dagu Lu, Phone: 6327-1193
The Place (NanFeng Mall) North Building 150 Zunyi Lu 4/F, Phone: 6273-0161
---

Yuan Spa of Hyatt on the Bund
30% discount on all individual spa treatments (excluding promotion and day packages)
Hyatt on the Bund
199 Huangpu Lu
Phone: 6393-1234
www.hyatt.com/corporate/spas/Yuan-Spa/en/home.html
---
Clothing and Jewelry
---

Annabel Lee Shanghai

Elegant, lustrous texture of silk with the delicate skill of fine embroidery
10% OFF with a valid SEA membership card
No. 1, Lane 8, Zhongshan Dong Yi Lu
上海市中山東一路8弄1号
Phone: 6445-8218
www.annabel-lee.com
---

Christian Marolho Jewelry
Please contact the shop on WeChat via the QR code with any questions.
---


Eden Jewellery
30% off regular priced ready-made items and 5 %off on labor cost for tailor-made items. Must have a valid SEA membership card.
Room D, JiuShi Fuxing Building 16/F
918 Huai Hai Middle Road (near IAPM Shopping Mall, metro lines 1 or 10 to Shanxi South Road Station, exit 2)
Contact: Valerie Wu at 1381-869-6930 or Beverly at 158-2174-0540
---

Lilli's
Fine jewelry & gift items
10% discount
Main Showroom
Maosheng Mansion 1D
1051 Xinzha Lu
Phone: 6215-5031 or 6253-1469
Email: mainshowroom@lillishanghai.com
www.lillishanghai.com
---
Dining and Food
---

Bella Vita
15% discount off your meal
Lane 58, Zhuoyao Lu, Pudong District
Phone: 86-21-2067-6027
---

bottlesXO
10% off every Tuesday for all purchases on our app (see website to download)
237 Hengshan Lu, near Yonglia Lu
Phone: 6293-9853
Email: customerservice@bottlesxo.com.cn
www.bottlesxo.com
---

Epermarket
---

Luccio's
We would like to offer SEA members the following discount:
1. Saturday and Sunday brunch reduced from 138 to only 118; three courses antipasti choice of main and dessert of the day. Add free flow prosecco wine or beer only 128!
2. Lunch special tuesday – friday order any set menu get a free drink, order a la carte get a free glass of wine or free dessert.
Address: 242 Danshui Lu,near xintiandi, between Fuxing middle road and zizhong road. Line ten xintiandi station and line one huangpi nan lu station, are both a few minutes walk away from Luccio's.
Phone: 53520587
Wechat: name; Luccio's restaurant. ID; luccios
---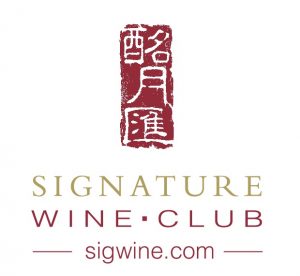 Signature Wine Club
Go to www.sigwine.com to learn more.
Email contact is wine@sigwine.com
Customer Service: 186 0105 9825
WeChat ID: Sigwine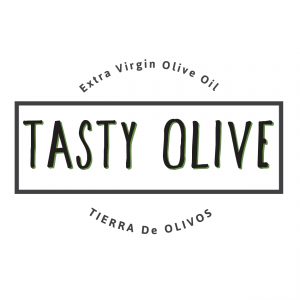 Tasty Olive
Exceptional climate, unique quality! 100% olive oil from pressed olives, unfiltered and unrefined!
Exclusive offer for ALL SEA member with 25% off discount, and let's eat healthy (¥75/250ml and ¥130/500ml, FYR)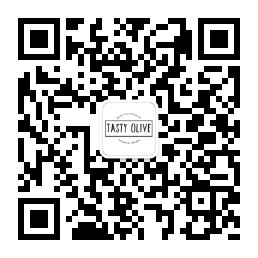 ---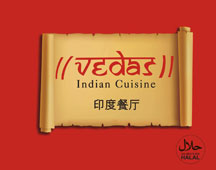 Vedas
Indian Cuisine
10% off on total bill for a la carte orders and 15% off on total bill when celebrating your birthday or anniversary with friends
3/F, 83 Changshu Lu, near Julu Lu
常熟路83号3楼, 近巨鹿路
Phone: 6445-8100
Email: info@vedascuisine.com
www.vedas-cuisine.com
---

Wheat
---
Jim Wu Gallery
We have been running frame business for 22 years and specilizing in frame services and Chinese art. We can frame any type of artwork. We are happy to be a SEA Member Discount partner. We are happy to offer a 5% discount to SEA Members. Please present your card at time of order.
The Shanghai Gift company is proud to offer SEA members a free ReKindled Candle during the member's birthday month. Each hand-poured ReKindled candle is made with 100% soy wax and imported oils to ensure a clean burn for your home and family. Please contact the Shanghai Gift Company via their QR code to receive your small glass jar candle during your birthday month.* Pick up at the next SEA coffee morning or Studio 5 only, showing your member card and passport. Scent options will be limited to what is available at the time. *Offer applies only during your birthday month and cannot be extended or collected early. Limit one candle per household per calendar year.

For SEA members:
1) Free Trial Class (on campus and online)
2) 5% off tuition fees and free materials for enrolled level (not shared with other promotions)
3) Free Video Classes for enrolled level
4) Enjoy preferential registration for cultural activities on campus
21F, 319 Changde Road
Wechat: mmchineseschool
---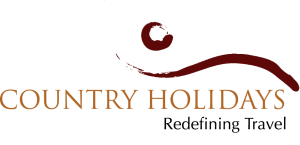 Country Holidays
A guide can make or break a holiday experience. A good guide not only brings out the best in a destination but provides insightful knowledge for the curious and delivers what you want even before you know you want it. A voyage with Country Holidays delves below the surface to bring you to the heart of a destination.It's the unexpected unique experiences that make a journey unforgettable. See, hear, touch and smell the places you are visiting by immersing yourself in the local culture. Let us help you plan your next adventure.

Package Tour – RMB 350 per person per booking discount for SEA members
this discount is only available for package tours for more than 3 days on a private basis, not applicable for air ticket booking or on SEA group departures.
Website:www.countryholidays.com.cn
Email:enquiries@countryholidays.com.cn
Wechat: CountryHolidaysSH

Lost Plate
We are a food adventure! Our top-rated food tours get you off the beaten path, truly away from tourists, to eat where the locals eat. We take small groups to hidden, family-run shops where you can see your food being made and learn about the people that are making it. All while enjoying unlimited food & beer and zooming around small streets & alleyways to eat the most authentic food at the most local places.
We are offering SEA members a 10% discount off your total booking for any of our tours!
To make a booking via international credit card, please visit our website and select Book Now. During the payment step of the booking process, simply select "Add Promo code / Voucher" and enter the code <SEAmember> to enjoy the discount. If you would like to pay using WeChat or Alipay, please add us on WeChat for instructions.
Lost Plate is currently in Beijing, Chengdu, Shanghai & Xi'an in China, Phnom Penh, Cambodia and Portland, Oregon! To find out more about us, check out our website at
www.lostplate.com, follow us on WeChat at 'Lostplate' or call +86 156 9210 9030.
We look forward to eating with you soon! Stay hungry!
Save
Save
Save
Save
Save
Save
Save
Save